Supriya kalla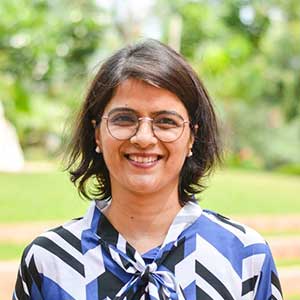 Supriya kalla
Fellow programme in Management Management Development Institute ( MDI) in 2011 Thesis is on – Antecedents of Impulse Buying

Post Graduate Diploma in Management Mudra Institute of Communications ( MICA) in 1998 Market Research, Media Planning & Client Servicing
Supriya kalla
Academic Experience

Faculty at:-

IILM, Gurgaon -2010-2011

IMI, New Delhi - 2012 onwards


Industry experience

Market Research
Synovate (now Ipsos)
It's a market research firm where I have led many projects for national and international client's viz. Godfrey Phillips, Dabur etc. I was dealing with client research requirements related to new product development & brand management. My role and responsibility was as under:-
Conception and execution of the research process workflow through the primary research specialty of the agency research team. In addition, I was responsible for promoting the capabilities of the research team among internal and external clients.
Essential duties and responsibilities:-
• Development of research and team skills of research supervisors and research executives.
• Representation of research team on major strategic initiatives and research consultancy to client executives at senior levels.
• Monitoring of research projects to ensure compliance with timing, budget and quality requirements.
• Participation in and contribution to client planning sessions.
• Assistance to client teams and the planners in strategic planning.
• Resolving research issues and questions of methodology, analysis and interpretation.
Advertising
FCB ULKA & Leo Burnett
After Post Graduation from MICA, this was a very enriching experience as it provided an interesting experience of various functions and their implications on the business results. The activities and plans included forming, executing and directing the business' strategy for advertising, implementing advertising campaigns and supervising various advertising-related departments. Major clients handles were Coca-Cola, Bharti Cellular & Pepsico India – Lay's.
Supriya kalla
Supriya M. Kalla has done FPM (equivalent to PhD) from Management Development Institute (MDI), Gurgaon. Her research is on 'Antecedents of Impulse Buying'. She has published widely in national and international journals such as International Journal of Management Cases, Journal of Business and Retail Management Research, Global Business Review. Her papers have been selected in national and international conferences. Before joining FPM, she has worked in market research and advertising for eight years. Her industry experience involves consumer insights for competitive marketing solutions, usage and attitude studies and brand development studies. She has done her post graduation from Mudra Institute of Communications, Ahmedabad (MICA). Her current research interests are in the following areas:-
Methodological Areas: Qualitative and quantitative research methods in theory and model building. Semantic Analysis, Relational Analysis, Content Analysis and Neuro linguistic programming.
Substantive Areas: Consumer Behavior, Brand Management, New Product Development and Marketing strategy
Supriya kalla
Customer Engagement in the Indian Retail Banking Sector: An Exploratory Study. In: International Journal of Business Innovation and Research. Vo. 12(1). pp 41-61. 2017
Impulse Buying: What Instills the Desire to Indulge? Journal of Business and Retail Management Research. April 15, 2016.
Novelty Seeking and Impulse Buying. Presented and published in conference proceedings of Mudra Institute of Communications, Ahmedabad (MICA) - ICMC, 2016.
Case: ADDONS: Targeting Impulse. Ivey Publishing (Ivey Business School, University of Western Ontario, Canada). January, 2015.
Teaching Note – ADDONS: Targeting Impulse. In: Ivey Publishing, January, 2015.
Book Review: Branding in Competitive Marketplace. Global Business Review, Vol15 (1). Jan-Mar 2014.
Case: Mother Dairy: Creating a National Footprint. Ivey Publishing (Ivey Business School, University of Western Ontario, Canada), July 2014.
Teaching Note – Mother Dairy: Creating a National Footprint. In: Ivey Publishing
Willing Suspension of Disbelief: Implications for Marketing. Journal of Business and Retail Management Research, Vol. 6 (2). 2012
Impulse Buying: A Literature Review. Global Business Review, Vol 12(1). 2011
Can Search for Happiness Lead to Impulse Buying. Journal of Business and Retail Management Research, Vol.5 (1).2010
Impediments to Knowledge Sharing in Advertising Agencies. In: International Journal of Management Cases (September issue, 2009)