Sanjay Dhamija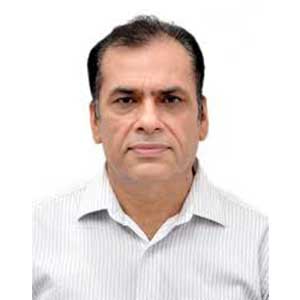 Sanjay Dhamija
Fellow Program in Management (IMI-Delhi)
M.Com. (Delhi School of Economics)
LL. B (Delhi University)
Fellow Member of the Institute of Cost Accountants of India (FCMA)
Fellow Member of the Institute of Company Secretaries of India (FCS)
Chartered Financial Analyst (CFA-ICFAI)
Global Colloquium for Participant Centered Learning (GCPCL) at Harvard Business School, Boston
Case Writing Workshop at Harvard Business School, at Shanghai
Leadership Develoment Program at Wharton Business School, USA
Leadership Development Program at Smith Schhol of Business, USA
Sanjay Dhamija
32 Years in industry and academics

Industry : 17 years experience in various organizations of repute including over 10 years in the senior management positions.


ABN AMRO Asia Equities (India) Ltd. (Whole time Director and Chief Operating Officer)
HSBC Securities and Capital Markets (India) Private Limited (Director-Operations / Financial Controller)
Escorts Finance Limited (Company Secretary and Associate Vice President)
DCM Shriram Leasing & Finance Limited (Company Secretary)
MMTC of India Limited (Deputy Manager Finance and Accounts)
Academics:
15 years experience in teaching, training and research
International Management Institute– August 2009 onwards – Professor
MDI, Gurgaon – March 2005 – August 2009 (Associate Professor)
ICFAI Business School, Gurgaon, 2003-05 (Associate Professor)
Sri Venketeshawara College, Delhi University, 1985-86, (Lecturer)
Taught course as visiting faculty at IIM Lucknow, Noida Campus. At MDI, held various positions including Chairperson – Continuing Education, Chairperson – Executive PGPM and Chairperson – Finance and Accounting Area. Awarded the best teacher award for `Excellence in Teaching' at MDI. At IMI, held positions of Chairperson- Finance and Accounting Area and Dean - Executive Education. Also chaired the Committee for Faculty Development and Evaluation and was member of the Committee for Students Evaluation.
Served as a member of the Board of Advanced Studies constituted by the Institute of Cost Accountants of India; a statutory body constituted by an Act of Parliament.
Sanjay Dhamija
Books

`Financial Management & Policy' (12th Edition) with James C Van Horne, 2011, Pearson Education (ISBN 978-81-317-5446-7)
`Financial Accounting for Managers' (2nd Edition), 2015, Pearson Education (ISBN 978-81-317-7343-7)
`Company Law' with G K Kapoor, (18th Edition) 2015, Taxmann (ISBN 978-93-5071-530-7)
`Company Law and Practice' (with G K Kapoor (20th Edition), 2015, Taxmann (ISBN 978-93-5071-534-5)
'Company Law and Practice - A Concise Commentary' with A K Majumdar and G K Kapoor, 2014, Taxmann (ISBN 978-93-5071-542-0).
`Corporate Governance- Conceptual Framework' Module -1, with G K Kapoor, 2015, Taxmann (ISBN-978-73-5071-774-5)
Case Studies
`EVA Reporting Practices in the Annual Reports of Indian Companies – A case study of Hindustan Unilever Limited'; The Accounting World, ICFAI University Press, October 2008, pp 17-25.
`Sona Koyo Steering Systems Limited: Impact of quality improvement in organizational performance' with Shalini Kalra, GITAM Journal of Management, Vol 8 No 3-99 253-270, Jul-Sep 2010.
`Financial System Security: Harshad Mehta and the billion dollar scam' with Preeti Goyal, Asia Case Research Centre, The University of Hong Kong, 10/467C, 2010. The case is also available on Harvard Business School Publishing and European Case House at Cranfield University.
'Dividend Policy of Infosys Limited - To Pay or Not to Pay, that is the Question'at the Casecentre, Cranfield University, UK.
"Buy-back of Shares by NHPC Limited - Does it Create Value?" at the Casecentre, Cranfiled University, UK.
'Asahi India Glass Limited: Leverage, a Double-edged Sword' co-authored with Prof David Sharp at Ivey Publishing, Ivey Business School at Western University, Canada.
'Corporate Debt Restructuring- A case of Wochhardt Ltd' with Barnali Chaklader, XIMB Journal of Case Research, December 2015, Volume VI, Issue 2, 93-98
'Statutory Debt Restructing at Gammon India' at the Casecenter, Cranfield University,UK
'Fraud at Bank of Baroda - Manage Risk or Manage Crisis' at Ivey Publishing, Ivey Business School at Western University, Canada
Chapter in edited book
`Corporate Governance in Indian Mutual Fund Industry' published in `Corporate Governance – beyond boundaries' by Mishra R K, Jhunjhunwala S and Sahay M, Macmillan Advanced Research Series, 2010 (ISBN 10:0230-33204-8).
'Statutory Debt Restructuring at Gammon India' Handbook of Management Cases (ISBN 978-81-931001-3-4), Times Centre for Learning Limited, 2016, pp 80-92
Book Review:
`Driving Down Cost: How to Manage and Cut Costs-Intelligently' by Wileman Andrew, Nicholas Brealey Publication, London 2008, Vision-the Journal of Business Perspective, Vol. 12, No. 4, October-December 2008, pp 84-86.
`How to choose winning stocks: Rewriting formulas for investment' by G B R K Prasad, Response Books, 2010.111, Global Business Review 12(1) 2011, pp 175-177
Management Essentials: A recipe for Business Success' by Arindam Banerjee, SAGE Response, 2013, 141, Global Business Review 15, 4S (2014): 107S-127S.
Research Papers
`Limited Liability Partnership', The Chartered Accountants Students, 2006 Volume 10 No.1, June 2006, pp 15-17.
`Responsible Business Guidelines – Adoption and Reporting by Companies', with Prof G K Kapoor, SEBI and Corporate Laws, 2013, Volume 118, Issue 4, April 15 2013, pp 157-179 (ISSN:0972-818X)
`The Long Term Performance of Graded IPOs in the Indian Capital Market' with Prof R K Arora, Global Business Review, June 2014 15: 317-337,
`Whistleblower Policy – Time to Make it Mandatory', Global Business Review, December 2014 15(4): 833-846.
`Voluntary Disclosure of Financial Ratios in India', with Prof Meena Bhatia South Asian Journal of Management, January-March 2015 Vol 22(1): 28-49.
Sanjay Dhamija
Conferences
Conference Chair for `International Conference on Banking and Finance' jointly organized with ESCP from 13th-15th December 2012 at New Delhi.
Presented paper titled `Corporate Governance in Indian Mutual Fund Industry' at the Second International Conference on Corporate Governance organized by the Institute of Public Enterprises and Waikato Management School, New Zealand at Hyderabad on 10th December 2010.
Presented case study ' Dividend Policy of Infosys Limited - To pay or not to pay, that is the question' at the 40th Anniversary Case Conference of the Case Centre, UK at IIM-Bangalore from 8-9 September 2014
Presented case study `NHPC Limited: Buy Back of Shares for Creating Value at International Case Conference at IBS Hyderbad
Presented case study `Statutory Debt Restructuring at Gammon India Limited' at Global Case Research Conference at IIM-Raipur, 2016
Sanjay Dhamija
Participated in the Global Colloquium on Participant Centered Learning Program organized by the Harvard Business School at Boston
Participated in the "Case Writing Workshop" organized by the Harvard Business School at Shanghai
Attended `Strategic Leadership Programs' at the University of Maryland, USA and Wharton Business School, USA